</P>
Bellware Family Reunion 1987
Potosi, Missouri
August 1987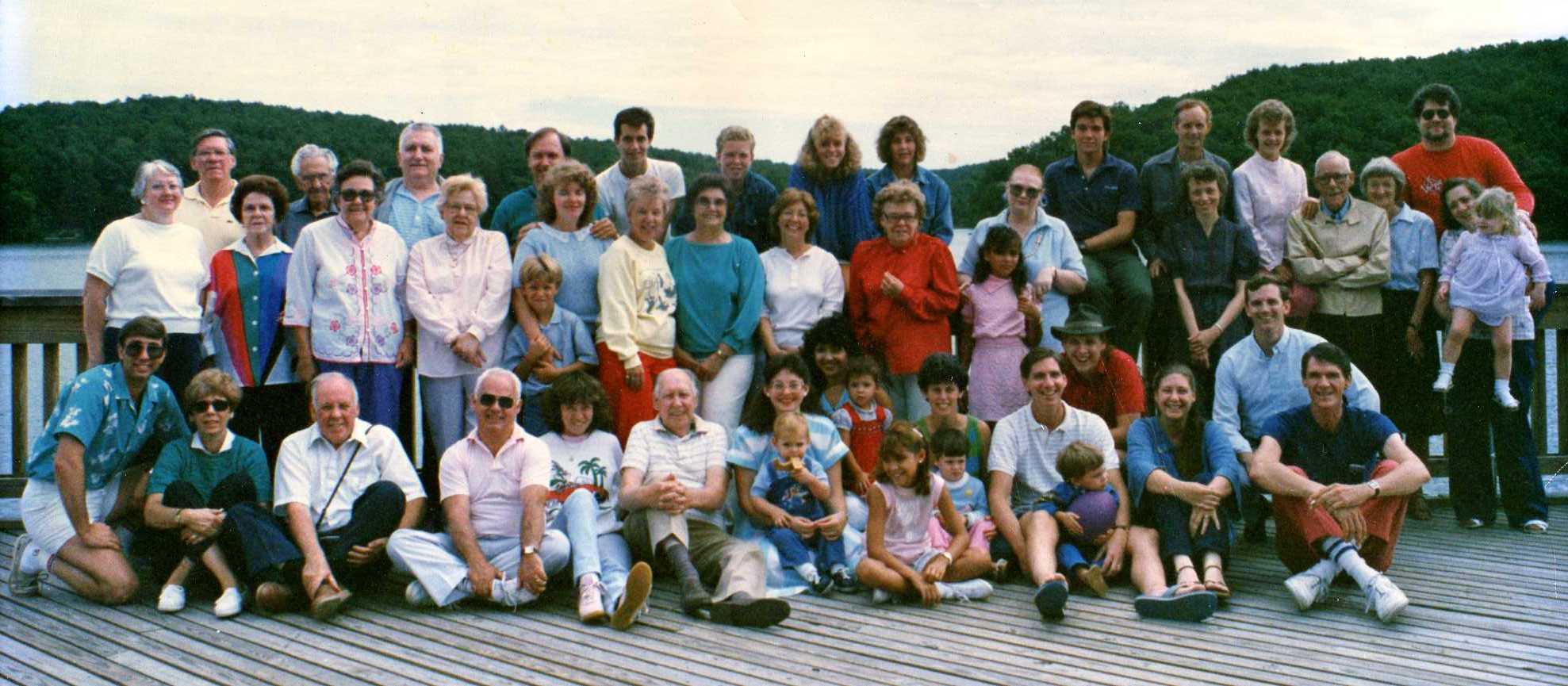 The Bellware Family Reunion of 1987 was held in August at the Trout Lodge of the YMCA Camp of the Ozarks at Potosi, Missouri. Most of the photos for this page were captured from a video shot by Jackie Bellware, son of John Shirley (Jack) Bellware, Jr.
This was the first reunion since Paw Paw, Michigan in 1968. And was also the first to include our Canadian cousins, who were represented by Pete and Carol Bellware of Montreal and their daughter, Kelly. Bellwares from Michigan, Ohio, New Jersey and Texas were in attendance, as well.
There were a number of activities including horseback riding, swimming and boating. Here are a few shots of the goings on:
| | |
| --- | --- |
| | Behold a bevy of Bellware bathing beauties: Carol and Kelly, our Canadian cousins! |
| Allen and son Brian horsing around at the stables | |
| | It never fails, there's always at least one horse's behind at these gatherings. |
| Of course there was plenty to eat. No one ever accused a Bellware of skipping a meal. Weren't Dave and Carolyn pictured eating at the previous reunion, too? | |
Here's a group photo of all of John Shirley Bellware's surviving children in attendance (Allen didn't make it and Bill and Conn had passed on). Most of these folks have left us. Left to right, they are Vern, Jack, Pete, Mary, Anna B, Dave, Dan and Ruth.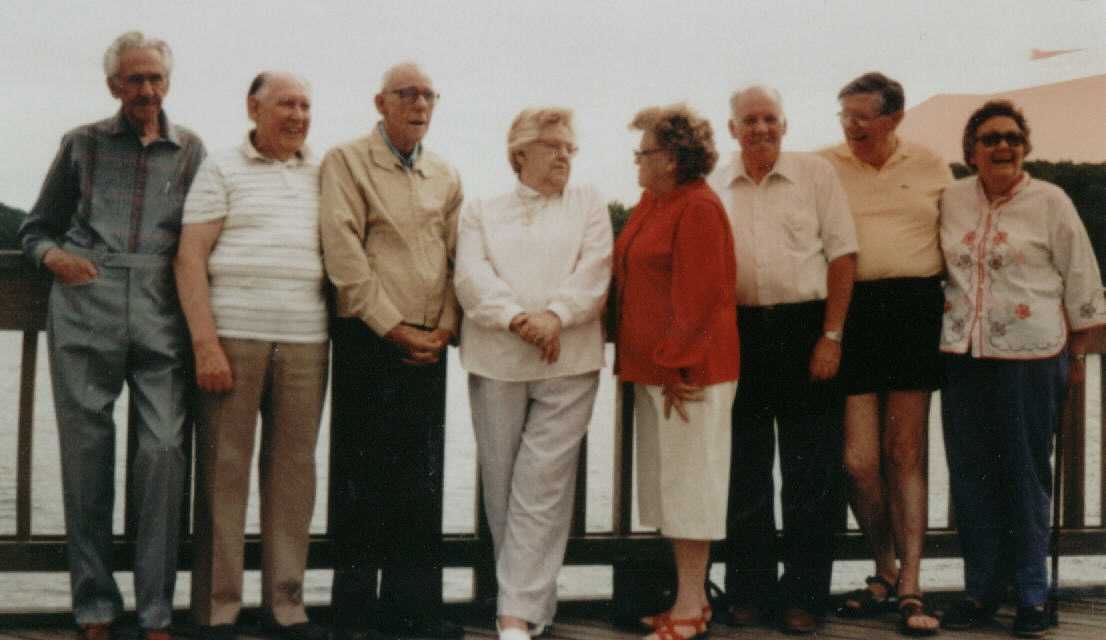 Of course, a great time was had by all. They enjoyed it so much, they planned to convene again two years later.

This page is maintained by Daniel A. Bellware.

This page was last updated on May 31, 2010