Biography of John Shirley Bellware
---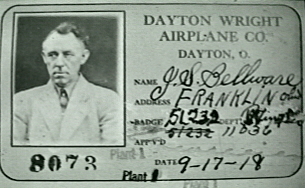 Above is the photo identification card of John Shirley Bellware, taken in September, 1918.

John Shirley Bellware was born on St. Patrick's Day, March 17, 1876 in Menifee County, Kentucky to Louis Napoleon Bellware and Cynthia Ann Trimble. He spent his childhood in Menifee County but briefly left to attend National Normal University at Lebanon, Ohio in 1893 with his sister, Mary.

He returned to Menifee County and worked as a farmer. He married Lillie Allen, the only child of William Allen and Mary Margaret Johnson, on April 12, 1899. They had two sons in Kentucky, William Clay and Conard May, in 1900 and 1902 respectively, before leaving for Ohio around 1903.

After they moved to Middletown, Ohio, the couple had three more boys, Roy Vernon (b. 1904), John Shirley, Jr. (b. 1907) and Allen Reed (b. 1910). By that time, John was running a grocery store in Middletown, Ohio.

John and Lillie divorced in Butler County, Ohio, on February 9, 1914. John maintained custody of the four older boys to work on his farm. The youngest, Allen remained with his mother when she moved back with her parents. They were also living in Middletown at the time and also running a grocery store. They had moved from Frenchburg, Kentucky in June of 1906.

Lillie then married Irvin Clark and they lived in Dayton. Irvin died in February, 1936 and Lillie died in November of the same year. They were buried in Bear Creek Cemetery where Lillie's mother joined them in 1941.

John married Bessie Frazier in Covington, Kentucky on June 27, 1914. They had met when she lived with John's parents in Kentucky and later moved to Ohio to help with the grocery store. John and Bessie had six children of their own, George (b. 1916), Mary (b. 1919), Anne (b. 1921), James (b. 1924), Morris (b. 1926) and Ruth (b. 1933).

The family lived around the Dayton area of Ohio for over thirty years. John worked as a farmer, a carpenter and in the Wings Department at the Dayton-Wright Airplane Company around World War I.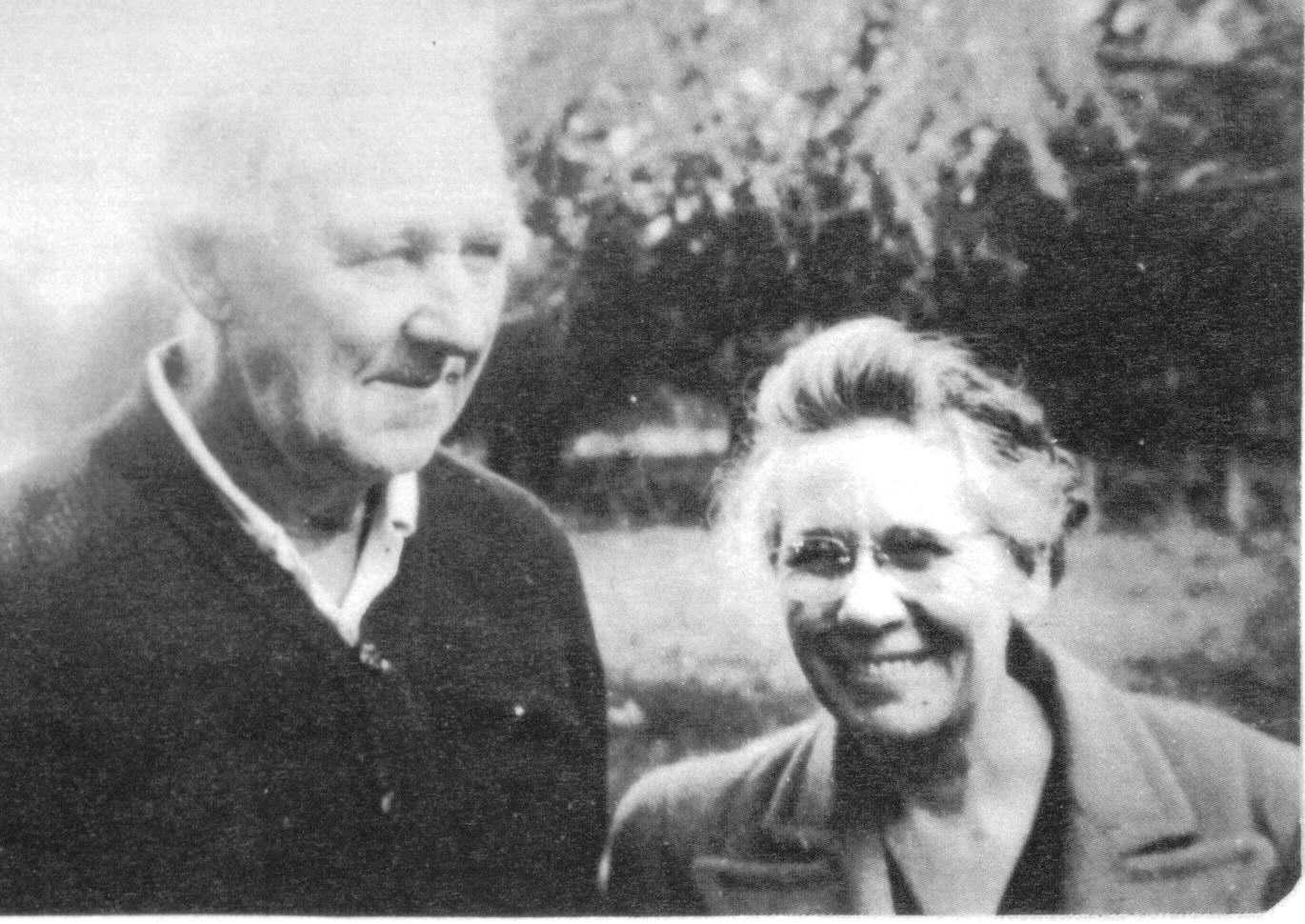 John and Bessie moved to Brooksville Florida after World War II. Pictured above and John and Bessie around 1948 in Brooksville. John built the house there out of cement blocks he made himself. He died there on March 3, 1963 and is buried in Brooksville Cemetery. Bessie moved to Texas and died there in September 1979. She was laid to rest next to John in Brooksville. Below is their gravestone. It can be located at coordinates N 28° 32.867' W 82° 22.086'

| | | |
| --- | --- | --- |
| | Ancestry of John S. Bellware | |
| Husband | Marriage Date & Place | Wife |
| Emery Blouin | 1669 Chateau-Richer, Quebec | Marie Carreau |
| Gabriel Blouin | 1713 St. Jean IDO Quebec | Catherine Jahan |
| Jean Baptiste Blouin | 1754 St. Jean IDO Quebec | Marie Anne Delage |
| Jean Joseph Blouin | 1784 St. Vallier, Quebec | Marie Madeleine Remillard |
| Jean Francois Blouin | 1818 Trois Rivieres, Quebec | Sophie Giroux |
| Francois Xavier Belouin | 1844 Montreal, Quebec | Marguerite Duquette |
| Louis Bellware | 1871 Frenchburg, Kentucky | Cynthia Trimble |
| John Shirley Bellware | 1899 Frenchburg, Kentucky | Lillie Allen |
This page is maintained by Daniel A. Bellware, great grandson of John Shirley Bellware.

This page was last updated on January 4, 2006.
Let me know what you think about my page. Send mail by clicking here.